AGENT // Augenstern Diamonds // St.Moritz // Switzerland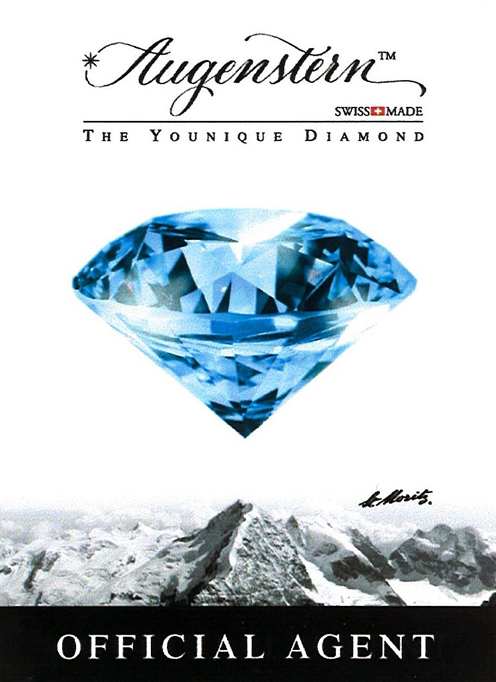 Diamonds are unique and absolutely precious – they are ideal
for giving expression to the most beautiful moments, the most wondrous feelings in life. Augenstern Diamonds are all the more precious, because they embrace a part of you.
Augenstern Diamonds are made from your own body carbon – extracted from your hair. Augenstern Diamonds are gems that bear a very personal story, something that is beyond compare and as precious as you are!
Your Augenstern Diamond can be crafted as a wedding ring…a morning gift or to celebrate the birth of a child…a wedding anniversary…a birthday…a jubilee celebration, or simply as a sign of everlasting love and affection.